MAY 2019 COMING EVENTS
Fairacres Convent Open Garden 2019
We invite all our friends and neighbours
Date Sun 19 May 2019
Time 2:30pm to 5pm
Free Tea and cakes, various stalls and a charity raffle.
Please use our main entrance by Daubeny Road.
Children under 16 must be accompanied by an adult
There are some special services or changed times of the Eucharist:
Monday 27 May
ROGATION EUCHARIST AND PROCESSION
no Eucharist at 9.00
11.30 am
Thursday 30 May
FEAST of the ASCENSION
9:00 am SUNG EUCHARIST
Mon-Thurs, 3-6 June
8:30 am Mass
Thursday 20 June
FEAST OF CORPUS CHRISTI
Friday 28 June
NO EUCHARIST
Saturday 29 June
FEAST OF SS PETER AND PAUL
9.00 am SUNG EUCHARIST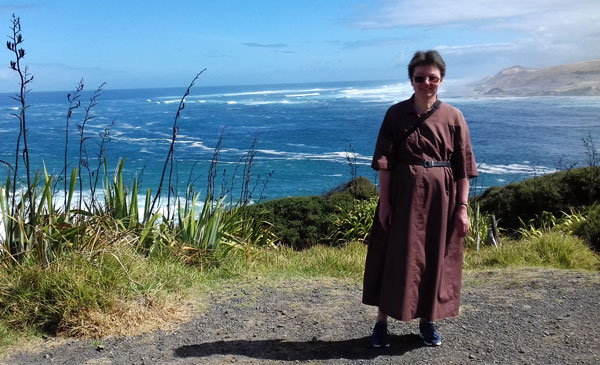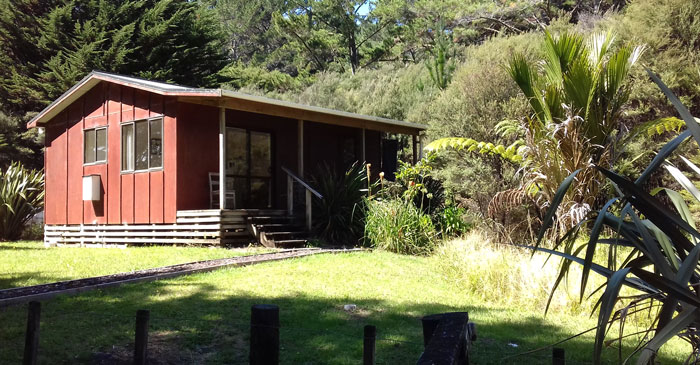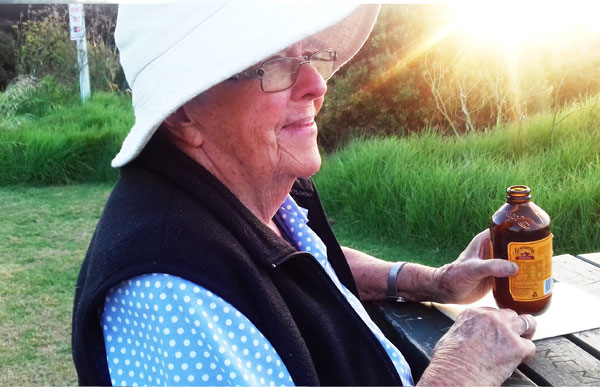 Sister Clare-Louise, our Reverend Mother, returned in late March after a three-week visit to Sr Anne at St Isaac's in New Zealand.
Sr Clare-Louise writes:
Having lived at St Isaac's for two years some time ago, I was glad to re-visit familiar places in the Hokianga, and to see old friends from my previous time there. It was particularly good to see Sr. Anne and spend time with her. While I was there she celebrated her birthday with a cake baked by friends, and then an unexpected trip to the garage to fix the car! Though much has changed, and many of the older folk have died, St Isaacs and its surroundings remains as beautiful and peaceful as ever.
On a more sombre note I was in New Zealand when the Christchurch shootings occurred. Although St Isaacs is in Northland, well away from Christchurch, the tragedy had a major impact on all the local people. Having heard the news, Sr. Anne and I spent time in prayer in the Chapel at St Isaacs, and were joined by a friend who played a Maori mourning hymn on her violin, as we came to terms with what had happened. The importance of prayer in the face of violence and its aftermath was reinforced.
We probably say every year that our celebration of Holy week and Easter has been very special, and mean it. This year we were aware that it would be our last Triduum in the Convent as it now is. The weather was beautiful, and early on Easter morning the air was so still that we had no fears that the paschal candle would be blown out before the procession reached the shelter of the cloister. Our picture shows the benches grouped on the lawn for the outdoor part of the Vigil, and the cherry tree in blossom.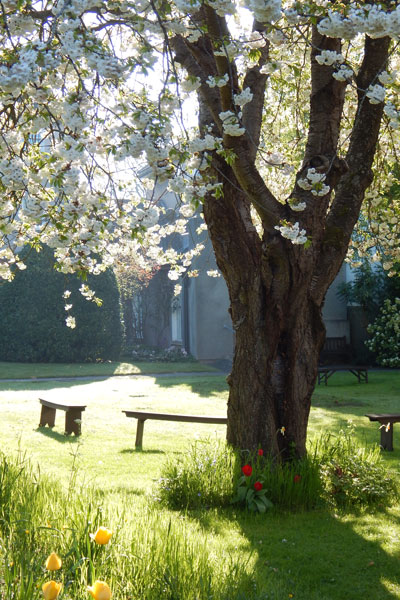 Sisters have attended a number of varied events:
Sr Clare-Louise and Sr Margaret Theresa were invited to a meeting in London at which they were able to raise concerns about the Canon on Religious Life making its way through the General Synod of the Church of England.
Sr Catherine and Sr Helen were privileged to be at an event sponsored by the Oxford Foundation, under the title 'London's Communities United Against Extremism: a Service with readings interspersed with silent reflection and beautiful music'. It was held in the splendid and welcoming setting of the Clothworkers' Hall in the City of London and drew together representatives of many faith traditions: Muslim. Christian, Jewish, Buddhist, Hindu, Sikh, Zoroastrian and Humanist. A brief taste can be experienced on YouTube https://www.wntv.uk/londons-communities-united-against-extremism/ .
Sr Susan and Sr Rosemary were with the sisters of the Society of the Sacred Cross, Tymawr, for the installation of Sister Katharine as Reverend Mother, and two sisters joined a large congregation in the University Church to celebrate the blessing of Rupert and Hannah's marriage. Rupert collects apples from our orchard and others in East Oxford to press for juice.
We are still waiting to hear the outcome of our application for planning permission. In the meanwhile we have meetings with our architects, landscape architects, designers and project management team, and discussions among ourselves.