There are some special services or changed times of the Eucharist
Sometimes changes have to be made at short notice; please check with us if you are making a special visit.
| | | |
| --- | --- | --- |
| Thursday 28 June | Community Rest Day | No Eucharist |
| Friday 29 June | Feast of St Peter and St Paul | Sung Eucharist 9.00 |
| Saturday 30 June | Open Garden (special timetable) | Eucharist 9.30 |
| Thursday 19 July | Chapter day | Eucharist 8.30 |
| 23-27 July | Community Retreat Week | Eucharist daily 9.00 |
| Wednesday 1 August | Feast of the Dedication | Sung Eucharist 9.00 |
| Monday 6 August | Feast of the Transfiguration | Sung Eucharist 11.30 |
| Tuesday 7 August | Feast of the Holy Name of Jesus | Sung Eucharist 9.00 |
| Wednesday 15 August | Feast of the Assumption of Our Lady | Sung Eucharist 9.00 tbc |
| Saturday 8 September | Feast of the Nativity of Our Lady | Sung Eucharist 9.30 tbc |
| Monday 24 September | Harvest Thanksgiving | Eucharist 9.00 |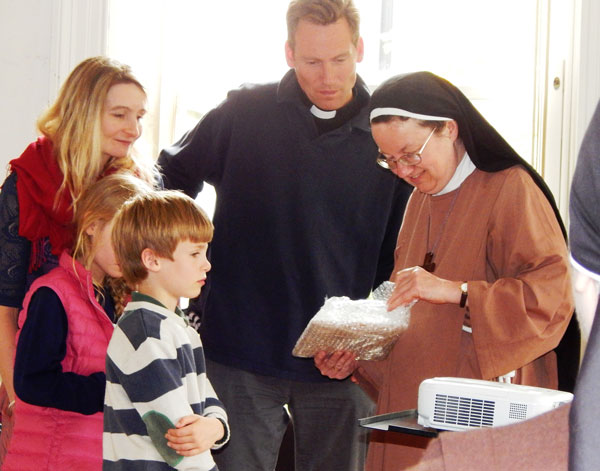 In early May Sister Clare-Louise was at the beautiful Carmelite Priory, Boars Hill, to conduct Iffley Parish Retreat, with St Teresa's teaching on prayer as her theme. On her return, Sister Clare-Louise reported that she had been able to see Fairacres from Boar's Hill, pinpointed by the cranes at work on the Dorothy Wadham Building on the other side of Iffley Road.
Later in the month we had two days of Community Chapter Meetings, followed by a visit from David and Sara Longe and their children. They had returned just the previous week from three years in Jerusalem, where David was Chaplain to Archbishop Suheil Dewani. When Sister Catherine and Sister Judith returned from a two week visit in March, they found an hour far too short to give an account: David and Sara, with CMS Mission Partner skills, conveyed their multifaceted placement in about the same time.
They brought with them a gift for the community, a Palestinian pottery plaque of the text which is placed above the Intercession Board outside chapel where we pray often for the peace of Jerusalem and of the land we call Holy.
It was a joy for the community to see and hear about the work we have supported, and to assure the family of our prayer as they make the transition to parish ministry in rural Norfolk.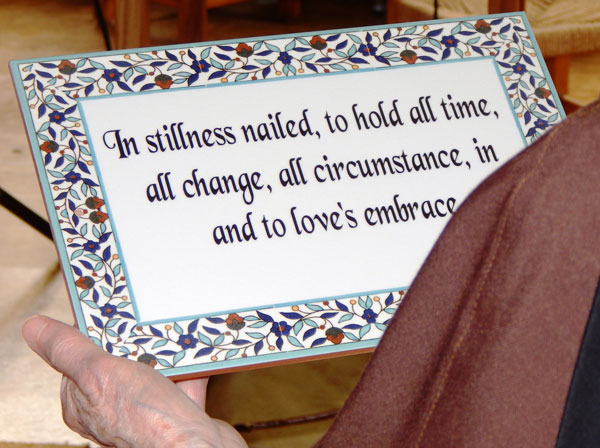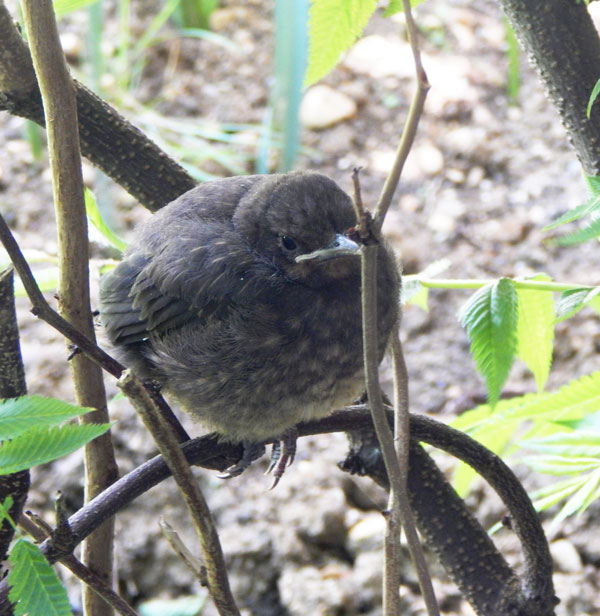 We hope that this fledgling blackbird made a safe transition from the nest. His/her temporary resting place was about a foot off the ground, just outside one of the cloister windows. I took a few photos through the window, and then went round as quickly and quietly as I could to get more from the garden. Would the bird would have flown or fallen… or worse?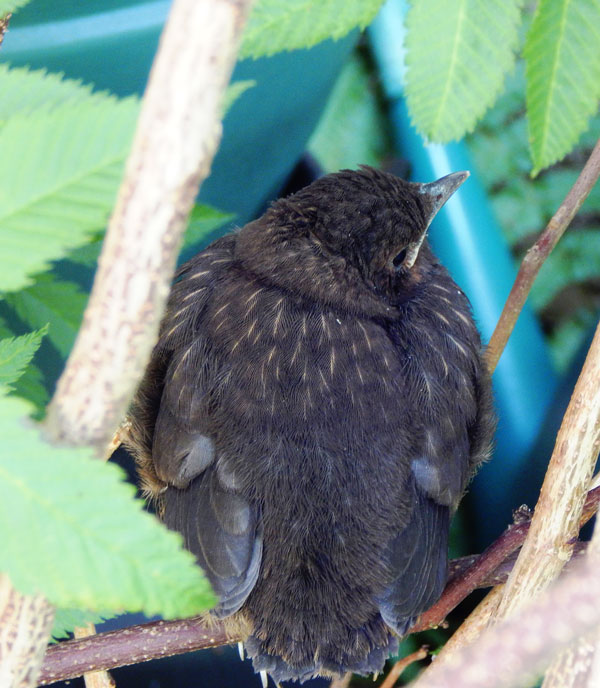 Our cook Sally left in June after cooking us (we think) more than three thousand lunches since 2004. Her final flourish for us included some specialities and favourites: spaghetti Bolognese, beautiful multi-coloured salads, pancakes… Sally did take a little time off cooking on her last day so that we could gather to say thank you. Sister Elizabeth, who is a one-nun fine cross stitch workshop, produced this design which was mounted as a card we all signed.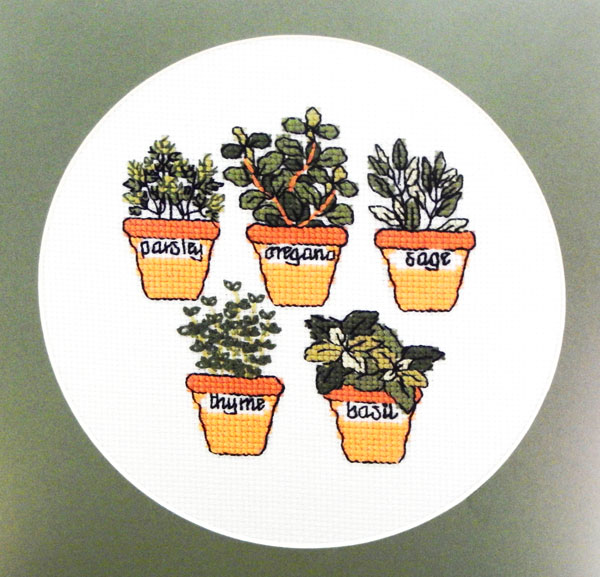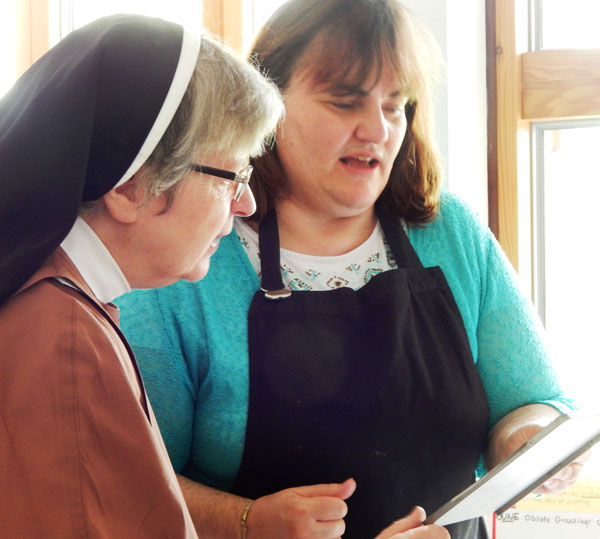 In our last batch of news items, our Kitchen Assistant Andrea left to begin her maternity leave. Of course Sisters and staff were eager to meet the new baby and we were able to arrange a visit for Dean, Andrea and her mother to hold an audience with Emily. Multiple venues around the Convent gave everyone the opportunity of at least a glimpse—and for the most honoured, a cuddle!
We pray often for 'our neighbours' and mention specially the students of the city, some of them living literally next door or down the road. Recently we had the most beautiful gift from a stranger who has become a friend. Katy's student son has been living opposite the Convent, and on a visit to him, she came to Vespers in Chapel. Katy noted the flowers in our sanctuary and asked if in thanksgiving she could do an arrangement for us, and for God.